The Top Skills of a Good Commercial Real Estate Broker
Becoming a commercial real estate broker is one of the most rewarding and lucrative careers that one can undertake. Not only can the pay become almost unlimited, but most brokers also find the work fulfilling, rewarding, and even fun.
Brokers spend their careers helping other people in the community achieve their dreams, most find the work enjoyable, and the compensation can be extremely lucrative. Who wouldn't want a career like that?
The best real estate brokers have certain characteristics and attributes needed for success. The proper mindset is crucial for success. Without it, no one will be able to succeed over the long term. Certain skills are also needed; just as important, a good broker can work with buyers and property managers to scale their business.
Great Real Estate Brokers Have a Winner's Mindset
While it is a rewarding career, success does require a winner's mindset. The work is not difficult, but without the proper attitude, it will become too mentally taxing to continue over the long term.
The best brokers are self-motivated. They are independent and do not need any hand-holding. Brokers are self-employed and work on a commission-only basis, so making money fast enough to survive will be impossible without this quality.
Brokers also work from a place of service. No one would want to do business with someone selfish and only out for themselves. Real estate brokers learn quickly that the best way to succeed is to help other people. This is a service-based industry, and those who embrace that more often than not become successful. Commercial real estate companies reward commercial realtors who show initiative.
Training and Specialization
Most people who succeed as commercial real estate brokers also become involved in personal growth and development. While learning about the specifics of the real estate industry is certainly important, most of the best brokers spend most of their development time becoming better all-around people in all facets of their lives. When asked, most successful brokers attribute their success much more to personal growth and development compared to real estate-specific knowledge that they acquire.
Lastly, all real estate brokers must be able to handle rejection. This is a tough business, and success requires local commercial realtors to be emotionally resilient and not take things personally.
Are you buying or selling a commercial property?
Successful Brokers Need the Proper Skillset
Once someone has the right mindset, they must acquire the proper skills to build their real estate career. One of the great things about real estate, in general, is that no one needs a formal education to get started or to achieve wild success. There are plenty of real estate types to study and specialize in, such as a 1031 exchange.
Many people start right out of high school, some may have a college degree, and the industry even has many people with advanced degrees who decided to make a career change and enter real estate. Everyone is on the same equal playing field and education, or lack of it, is neither an advantage nor a hindrance.
Communication and Negotiation
Superb communication skills are one of the most important qualities that a successful real estate broker needs. Most clients and prospects cannot articulate fully what they want in a property and rely on the broker to help them. For example, without top-notch communication skills, commercial construction management would be virtually impossible.
Brokers also need good negotiation skills for success. Contrary to what many people think, negotiation is much less about being tough and rigid than being an active listener, a problem solver, and flexible.
Negotiation is about finding a solution in which all parties can get what they want and achieve their goals. Brokering these deals requires empathy and other soft skills. Some people are naturally better at these than others, but almost all successful brokers spend time and effort actively learning and developing these skills throughout their careers.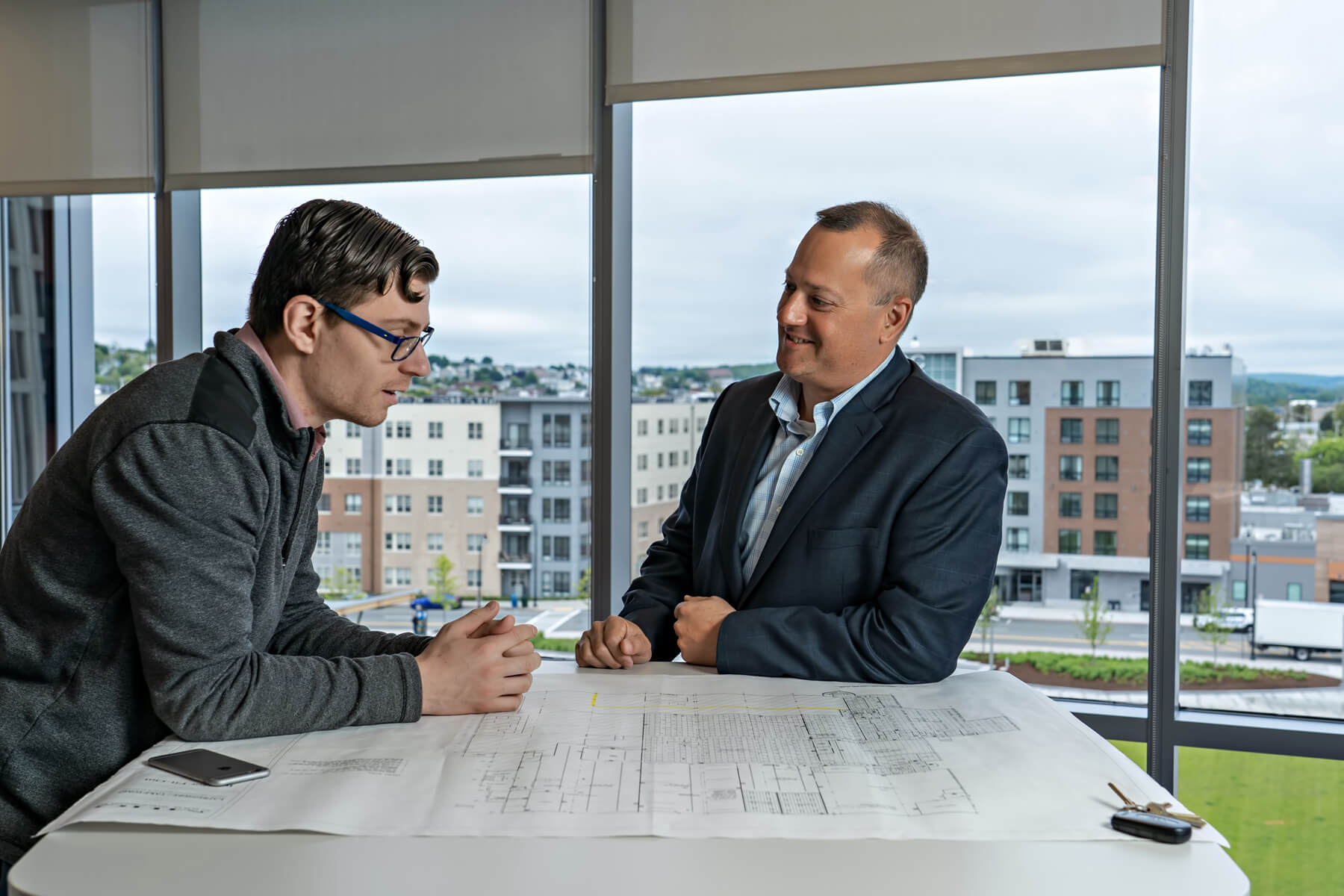 The Best Brokers Build Efficient Systems
Brokering one single deal is hard enough, but real success comes from repeating that process repeatedly. Brokers need to build a series of systems to automate their daily tasks.
Most brokers eventually have a team of several people where each employee has their responsibilities. The team as a whole must function as one cohesive unit to meet its goals.
The best brokers build a pipeline of prospects and have systems in place to automatically cultivate those relationships. Many new brokers try to reinvent the wheel with each new prospect they are introduced to, where the best brokers can efficiently communicate their message with little effort. That's why networking is a crucial part of local property management.
Networking and Organization
Most brokers use CRM and other technology to help them stay organized while still running the business at a high level and a fast pace. It takes a while to build and always needs constant improvement, but embracing systems to achieve efficiencies is one quality that almost all brokers have.
Being a commercial real estate broker is an amazing career. At NAI Glickman, Kovago & Jacobs, we have an abundance of talented, selfless, and highly motivated brokers to work with your property. Those with the proper mindset, the ability to learn and acquire the needed knowledge and skills, and the ability to successfully scale their business can achieve amazing success while being a tremendous asset to our community.
Contact us today for a free construction management consultation!
Key Takeaways
Being a successful commercial real estate broker requires several unique characteristics.
The best brokers are self-motivated.
Successful brokers work to serve their clients and the public. Brokers must be able to deal with rejection.
All brokers must have superb communication skills.
To grow their business, brokers must establish systems to run their businesses efficiently.
Brokers build cohesive teams to delegate responsibilities.
About NAI Glickman Kovago & Jacobs
As the leading commercial construction in MA, NAI Glickman Kovago & Jacobs focuses on commercial property management in Worcester County. We have an award-winning restaurant, retail, office, industrial, multifamily, and medical real estate MA management record.
We can also assist with land acquisition and development as a commercial brokerage. Our deep local knowledge comes from decades of business partnerships with commercial contractors and key community vendors. Whether buying, selling, or leasing, we can find the right commercial investment property to fit your needs.
Contact us today if you need help finding commercial property for sale, brokerage, commercial construction management, or local property management services in Worcester, MA. You can also follow us on Facebook, Instagram, and LinkedIn for more updates about our commercial retail space listings.