Your building is the bridge to opportunity
Change is one of life's certainties. We all grow older. A health crisis, loss of a partner or a decision to retire may be a recent life event for you. The multifamily building you've owned for decades becomes too much work to maintain. With rents to collect and repairs to be made, it might be time to sell.
Whatever your reason, you can sell your multifamily building and cash out, leverage up to a larger property or simplify by buying a building that can be leased to a small business. Commercial properties can be much easier to manage.
Our team stands ready to guide you through this process. Buyers and sellers look to us for more than a real estate transaction. We take the time to work with you to achieve a specific goal. Whether you're in the market to buy a larger or smaller investment property, we can advise you on how to defer paying a capital gains tax with a qualified intermediary through a 1031 exchange or partial 1031 exchange by reinvesting in like kind property of equal or greater value.
We help align your properties and your goals.
MultiFamily in Central Massachusetts
Our focus is on Greater Worcester and Central Massachusetts. In a smaller market than Boston, buyers here seek a larger return on investment. With multifamily property prices close to half of those in Boston, Worcester offers significant returns.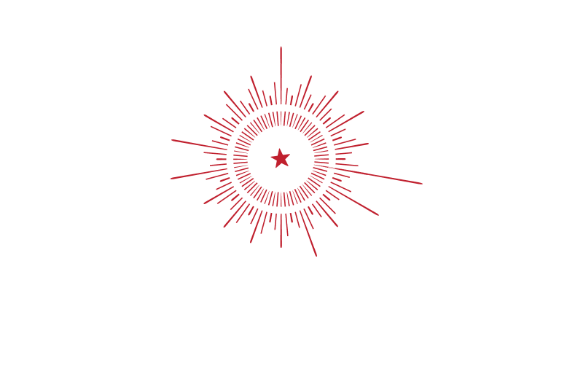 Our Clients are Loyal
Whether you're selling or buying a multifamily residential building or mobile home park, we can find properties in the Greater Worcester or Central Massachusetts market. We understand that change is challenging. We're here to listen and guide you through the process. You deserve an experience that is reassuring, not high-pressure. Our expertise, extensive connections and savvy advice will enable you to find a buyer or new property so you can move on with your life.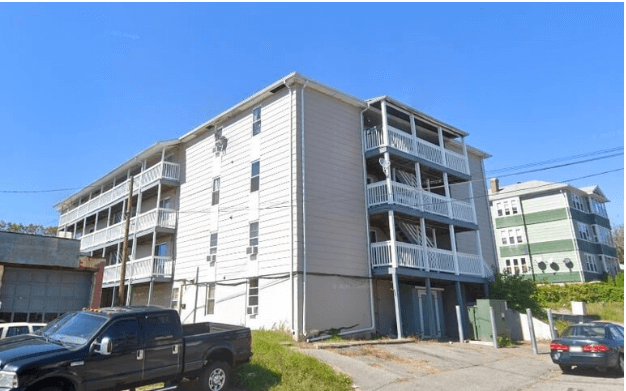 Featured Property: 3-5 Rugby Street Worcester, MA
Situated on Rugby Street in Worcester, this 17 unit apartment building underwent a successful sale facilitated by NAI Glickman Kovago & Jacobs, fetching a price of $2,500,000. Acting as the representatives for the seller, CAJ Rugby, were Vice Presidents David Eldredge and Tim Whittredge. Eldredge discussed how the acquisition of this value-add property would allow the buyer, 3 Rugby LLC, to expand their rental portfolio.
Comprising a total area of 15,000 square feet, this 17 unit building features a mix of apartment types, including 14 two-bedroom units, two one-bedroom units, and a studio apartment. Notably, 14 of the 17 units had already been leased to Friendly House Inc, a well-established nonprofit in Worcester that specializes in offering housing assistance and various community services. With this institutional lease in place, the property boasted a high occupancy rate, ensuring a steady rental income stream for the new owner.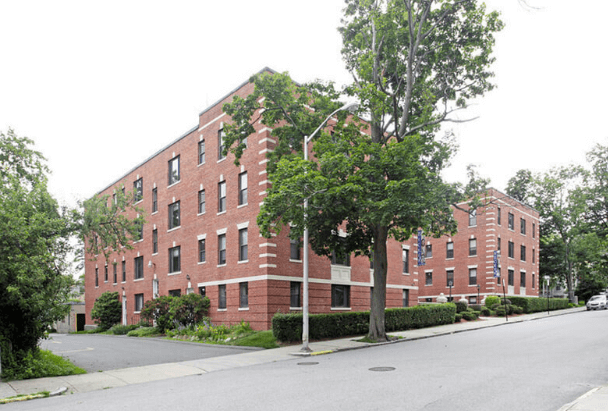 NAI Glickman Kovago & Jacobs finalized the acquisition of 38 Cedar Street in Worcester for a total of $7.2 million. Representing the buyer, Olivella Properties, Inc., was Vice President David Eldredge from NAI Glickman Kovago & Jacbos. The seller of this property was S.J.S. Realty Corp. The 36-unit apartment building, constructed in 1942, is strategically located in the emerging WPI South Campus area.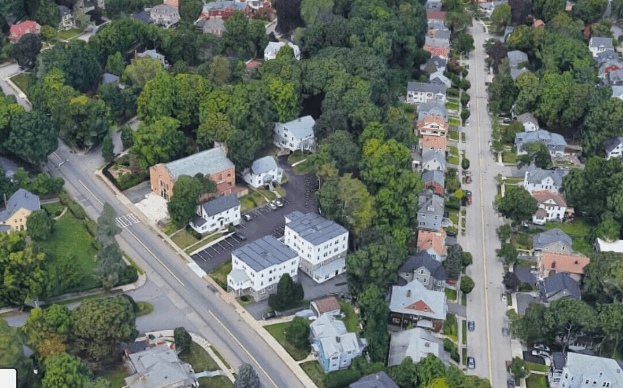 Multiple properties in Worcester, located at Ureco Terrace, 831 Pleasant Street, 5 Richmond Street, and 9 Richmond Street were acquired by SEIREH Five LLC. The properties sold encompassed a total of 28 units, spanning 30,526 square feet and situated across seven buildings on the combined land. The seller, Dorel Realty LLC was presented by David Eldredge, Vice President of NAI Glickman Kovago & Jacobs, carrying out the sale at $4,650,000.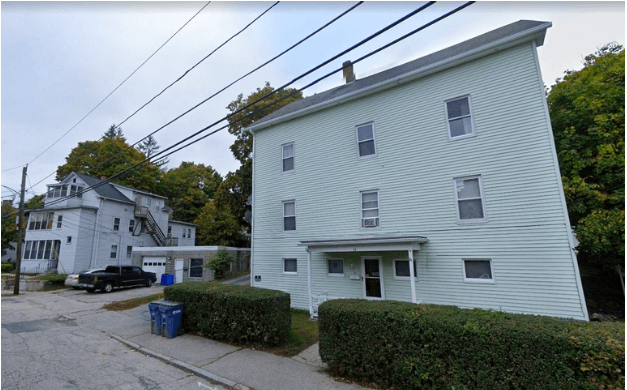 Featured Property: Webster, MA
Vice Presidents David Eldredge and Tim Whittredge of NAI Glickman Kovago & Jacobs represented seller Hancock St Holdings LLC in the sale of an extensive multi-family portfolio in Webster, MA. The portfolio encompassed ten properties, containing a mix of two, three and four-unit buildings for a total of 35 units, as well as garage space and a vacant lot. The entire portfolio sold for $3,500,000 to Webster Rentals LLC, providing the buyer with a significant opportunity to grow their rental portfolio.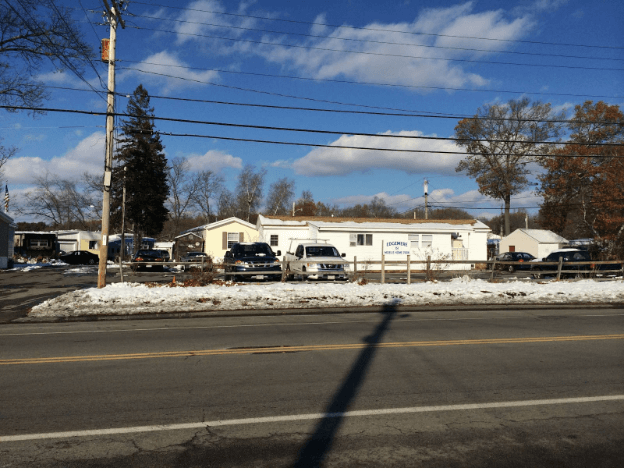 Featured Property: 151 Hartford Turnpike Shrewsbury, MA
NAI Glickman Kovago & Jacobs successfully facilitated the sale of a two property portfolio of Mobile Home Parks. The two parks combined contained 72 mobile homes and a restaurant space occupied by a local diner on 6+ acres of land. Vice President David Eldredge of Glcikman Kovago & Jacobs represented the seller, 151 Hartford Turnpike LLC and Mobile Home Service Center, who sold the property to Bees LLC for $2,150,000.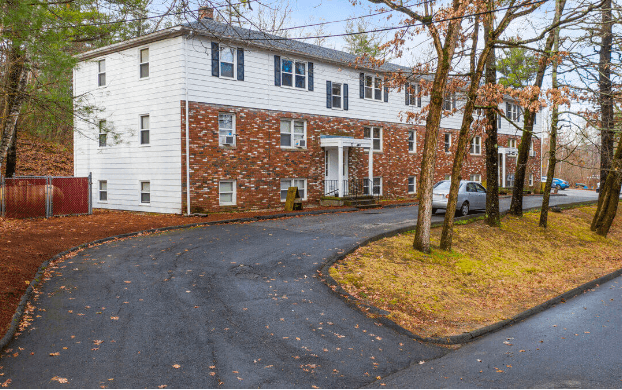 Drawing on his specialized expertise in the multifamily sector, VP David Eldredge of NAI Glickman Kovago & Jacobs facilitated the sale of 77-79 Sterling Place in West Boylston. Eldredge assisted both the buyer, Inbrook Capital of Braintree, and the seller, WB Sterling, LLC, throughout the transaction. The property is a 12-unit apartment building spanning 9,251 square feet and located on a spacious 1.45 acre lot. The purchase was completed with Inbrook Capital acquiring the property from WB Sterling, LLC for $1,550,000.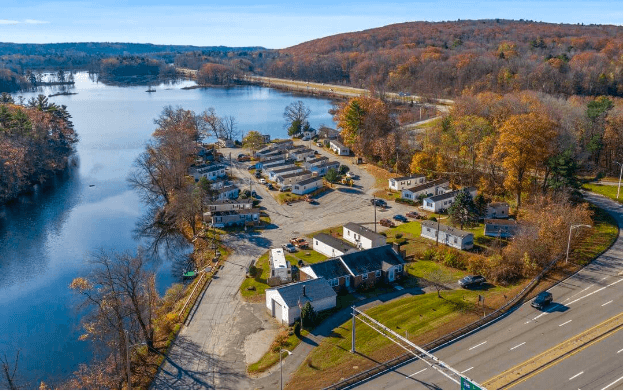 NAI Glickman Kovago & Jacobs successfully facilitated the sale of American Mobile Home Park on 751 Washington Street in Auburn. Vice President David Eldredge represented the seller, Johnson Family associates. Principal Michael C. Jacobs represented the buyers, American MHP, LLC, which is owned and operated by Bob, Kevin, and Gary Baker, who have a personal connection to Central Massachusetts and expressed their excitement to contribute to the area's ongoing growth. 
The sale of the mobile home park included a 38 pad site, fetching a price of $2,350,000 at a cap rate of 9.1%. Through their dedicated representation, the team at NAI Glickman Kovago & Jacobs ensured a smooth progress for both the seller and buyer.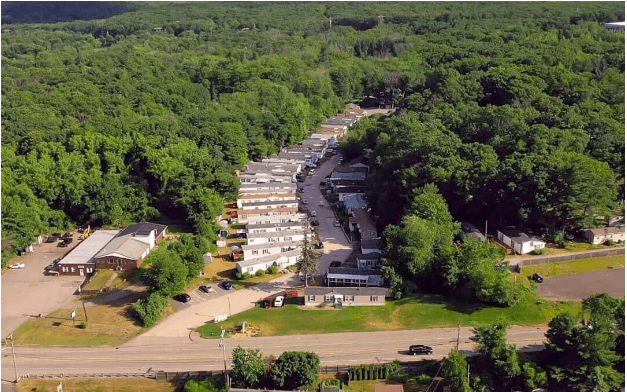 NAI Glickman Kovago & Jacobs carried out the sale of a spacious mobile home property located at 47 Washington Street in Auburn. The property spans 11.6 acres, and sports 53 age-restricted sites. It was sold by WP LLC, presented by VP David Eldredge, to Whispering Pines LLC, represented by Principal Michael Jacobs.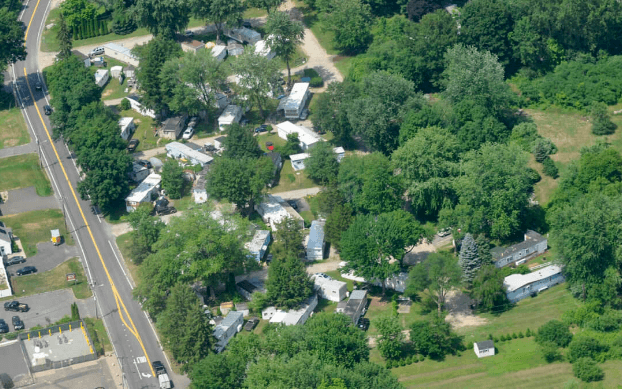 This 44-site mobile home park located at 350 West Street in Ludlow occupied 3.6 acres of land, and featured a combination of 12 park-owned units and 32 site rentals. Having been owned by the Kennedy family for an extended period of time, the property was acquired by Tom Lennon of Plainville, MA for a price of $900,000, and was facilitated by VP David Eldredge of NAI Glickman Kovago & Jacobs.
Let's get started.
Contact us to learn how your business can benefit from our full-service commercial real estate team's full attention.