Multifamily real estate investment is one of the most exciting and rewarding ways to grow wealth.
Suppose you're thinking about investing in multifamily real estate. In that case, it's important for you as the investor to understand the different types of properties and strategies available so that you can make the right decisions for your goals.
What We'll Cover:
Why Invest in Multifamily Real Estate?
Multifamily real estate is a powerful investment vehicle. It can help you diversify your portfolio, invest in real estate, build wealth, and create passive income. It's also a great way to create a retirement plan!
But there are also some downsides to multifamily real estate investing. It can be harder to find deals, more expensive, and more work than single-family homes.
Getting Started as an Investor in Multifamily Real Estate
Before you dive in and make your first multifamily investment, it's important to understand the market for multifamily properties in your area.
The local economy, rental property market, zoning laws, and more all play a role in determining whether or not it makes sense for you to invest in multifamily real estate.
Suppose this is your first time investing in real estate (aside from our residence) as an individual (or even if it isn't). In that case, we recommend connecting with a real estate agent experienced in multifamily properties who can help guide you through the process. For a closer look at the Massachusetts multifamily market, visit our real estate investment guide here.
The Different Types of Multifamily Real Estate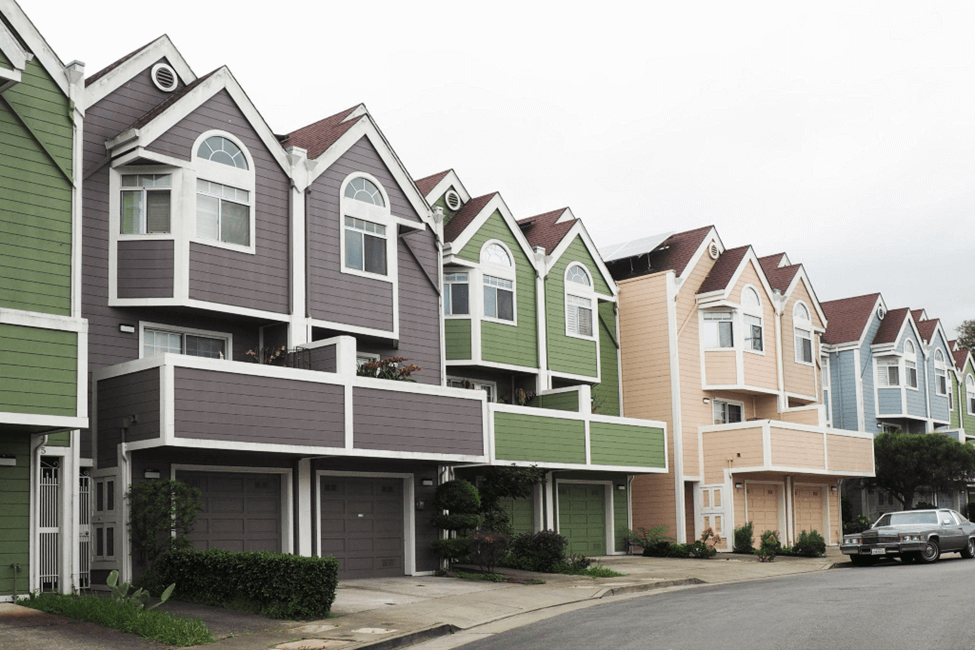 The different types of commercial multifamily real estate include:
Duplexes
A duplex is classified as a home that has two units. Although they may be smaller than other multifamily properties, they can present an excellent opportunity for investors looking to diversify their portfolio with lower risk and less capital required than other multifamily investments while living in one unit or renting both out.
Triplexes
A triplex is similar to a duplex but has three units instead of two. Like duplexes, triplexes are often easier for first-time investors because they require less financing than larger buildings and have fewer regulatory hurdles (e.g., building codes).
Quadplexes
A quadplex has four units–two apartments per floor and is getting into the realm of a larger investment property.
Apartment Buildings
Apartment buildings are generally classified as multifamily with more than four units and can be both fully residential or a mix of residential and commercial use.
Are you looking to develop a real estate investment plan?
How Investing in a Multifamily Is Different From a Single-Family Property
Multifamily properties are more complex than single-family homes for a few reasons:
There are more people involved in the investment. In some cases, but not all, lenders, tenants, and commercial property managers will have a say in how your investment performs. This means that you'll need to be careful with your decisions and make sure your investment not only fits your current lifestyle but that of any business partners and goals that you might have in the future.
More things can go wrong with multifamily properties than single-family homes. While maintenance issues will happen regardless of whether you own one or 100 units, they're more likely when dealing with multiple units because each unit has its unique set of problems.
How Much Money Do I Need to Buy a Multifamily Property?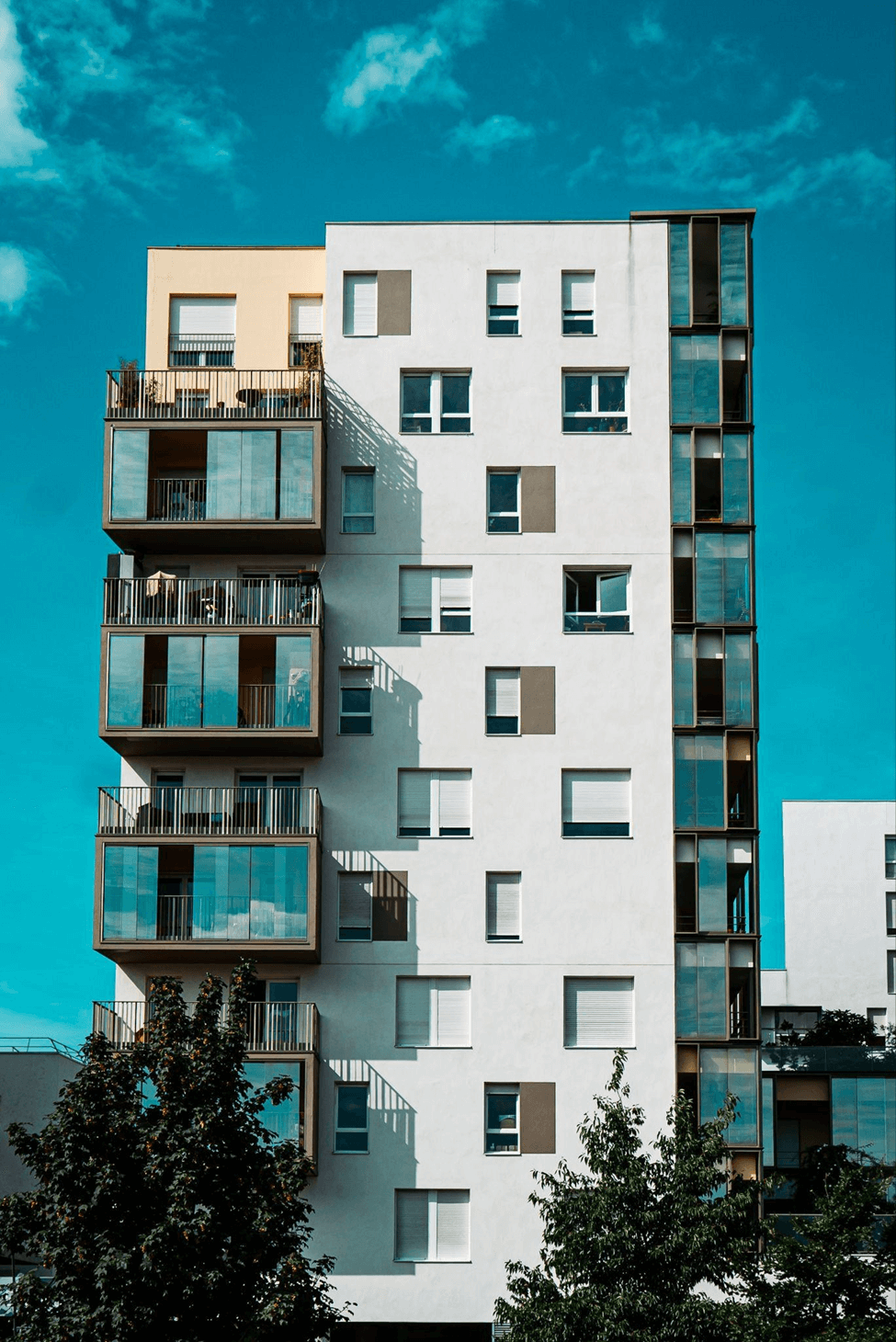 When buying a multifamily property, you must provide a down payment and closing costs. The money necessary for these two items depends on your financing type in situations like commercial construction loans.
Here are some general guidelines:
Down payment – 10% or more of the purchase price
Closing costs – between 3% and 5% of your loan amount (for example, if you're getting a $1 million loan, expect to pay between $30k-$50k)
Of course, these numbers vary by circumstances, financing types, and property. When in doubt, speak to your lender or financial institution before purchasing a property to see where you need to be with cash.
What Are the Risks of Investing in Multifamily Real Estate?
The risks of investing in multifamily real estate are similar to those of single-family homes, but there are additional considerations. The most common risks are:
You may have to fix up the property. If you purchase a vacant building, you'll have to spend money on repairs and renovations before you can rent it out–and these costs can add up quickly.
You might have to evict a tenant who doesn't pay rent or causes problems such as property damage. This process can be lengthy and expensive, so it's important to do your research before buying an apartment building with lots of units to know what kinds of leases are allowed under local law and how much notice must be given before eviction proceedings begin (if any).
Start building your multifamily unit investment portfolio today!
How to Find the Right Multifamily Property
The best way to find the right multifamily property is to look for one that meets all your criteria. Here are some factors you should consider when choosing which multifamily buildings to invest in:
Location
The first thing you should consider when selecting an apartment building is its location–not just because some neighborhoods are better than others but also because certain parts of town may affect what type of tenants will rent from you.
Condition
While there's no doubt that new construction offers better amenities than older buildings today due to advances made over time, sometimes those improvements may come at too high a cost compared to how much value they add relative.
Decide how many units you are willing and able to manage. If you or your business partners are looking at a property with more units than you think you can manage, consider hiring a property manager.
What Is the Scope of a Management Company's Responsibilities?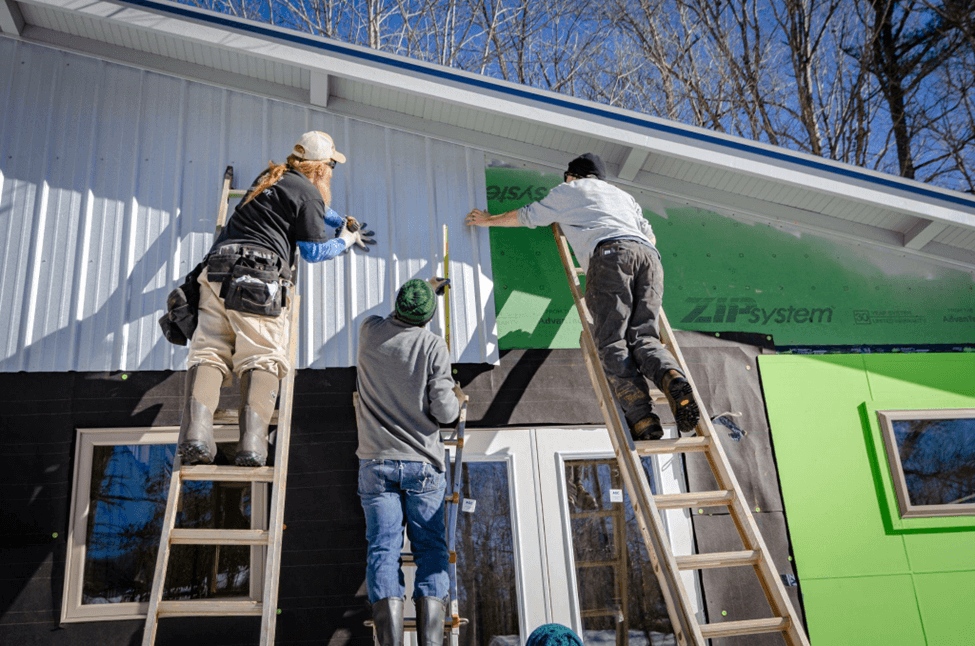 Before you choose a multifamily property for sale, you can pay a management company to handle tenant relations, accounting, and bookkeeping.
They will also be responsible for finding new tenants when leases end or current ones move out. The best property managers are licensed and insured and have access to an extensive database of creditworthy applicants who can be screened before entering the door.
A good property manager will help you and your investment flourish, allowing you to make more real estate moves faster while maintaining a full-time job or a busy family life.
Key Takeaways
If you're considering investing in multifamily real estate, the most important thing to know is that it's a great investment. You and your partners can make money with an experienced real estate broker and the right property.
You'll need to decide what type of multifamily property is best for you and your goals. You may want to focus on student housing or senior living communities. If this isn't something that interests you, plenty of other options are also available! When in doubt, work with an experienced property manager who can help guide you through becoming a landlord and set you up for success.
We hope this article has given you a better understanding of multifamily real estate investing and how it works. We strongly recommend researching first if you consider leaping into this investment!
Contact us today for a free real estate consultation!
About NAI Glickman Kovago & Jacobs
As the leading brokers of multifamily real estate for sale in central MA, NAI Glickman Kovago & Jacobs is your home for commercial land for sale. We have an award-winning restaurant, retail, office, industrial, multifamily, and medical real estate management record.
We can also assist with land acquisition and development as a commercial brokerage. Our deep local knowledge comes from decades of business partnerships with commercial contractors and key community vendors. Whether buying, selling, or leasing, we can find the right property to fit your needs.
Contact us today if you need help finding brokerage, commercial construction management, or real estate property management in Worcester, MA. You can also follow us on Facebook, Instagram, and LinkedIn for more updates about commercial land for sale in Worcester, MA.