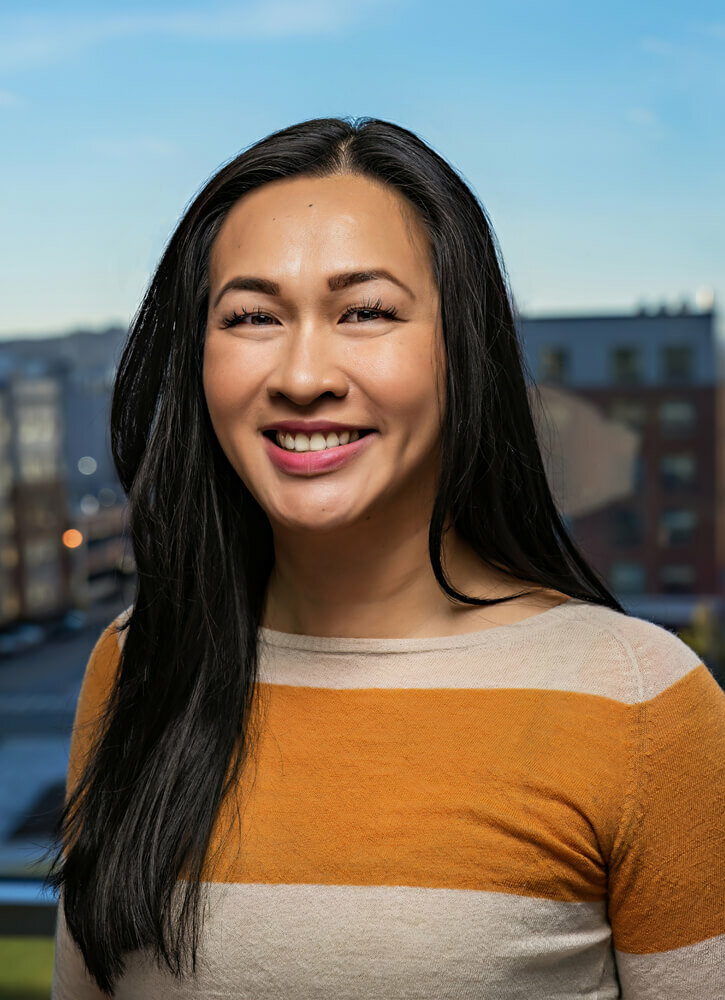 Maria Adamo, Marketing Director

---
Worcester, MA (December 6, 2022) – NAI Glickman Kovago & Jacobs announced today that Maria Adamo joined the team as a Marketing Director with the firm.
Adamo will spearhead in-house marketing initiatives for NAI Glickman Kovago & Jacobs which entails development and execution of cross-functional strategies to promote and maintain the company brand and messaging. She will work closely with the company partners and broker specialists to grow the current market presence and amplify the brand presence in the greater Worcester area. Her role will align all marketing materials with strategic branding initiatives including marketing collateral, public relations, social media, digital management and event planning.
"NAI Glickman Kovago & Jacobs has a unique niche in the Worcester real estate market with their comprehensive services; as a marketer that is appealing to me in terms of brand identity and growth potential. They carry a deep connection and commitment to Worcester, and I am thrilled to join a company invested in not only their own success, but the success of their local community. I look forward to propelling the NAI Glickman Kovago & Jacobs brand with the team," says Adamo. 
Adamo holds extensive marketing in-house and agency background, working with brands including Hudson Jeans, Lacoste, Converse, IBM, and most recently as Chief of Staff and Communications at Sunshine Sign Company. She earned a Bachelor of Arts degree from Colgate University and a Master of Arts degree in Global Marketing Communication and Advertising from Emerson College. She was recently featured as a "Woman to Watch in 2023" in Worcester Magazine. 
"Maria brings years of diversified experience in key marketing roles, and a refined skill set that will make her invaluable at NAI Glickman Kovago & Jacobs. We have great confidence that her expert insights will maintain the momentum of our marketing strategy, as well as advance dynamic new ideas to elevate the brand's presence and positioning," says Michael Jacobs, Principal at Glickman Kovago & Jacobs.
---
About NAI Glickman Kovago & Jacobs
NAI Glickman Kovago & Jacobs is a leading, full-service commercial real estate brokerage and tenant representation company based in Worcester, MA. Our specialized office focuses on office, industrial, retail, investment, commercial, land and multi-family properties.
To learn more, visit www.glickmankovago.com.
 About NAI Global
NAI Global is the single largest, most powerful global network of owner-operated commercial real estate brokerage firms. NAI Global provides a full range of corporate real estate services, including brokerage and leasing, property and facilities management, real estate investment and capital market services, due diligence, global supply chain and logistics consulting and related advisory services. NAI Global Member firms, leaders in their local markets, are actively managed to work in unison and provide clients with exceptional solutions to their commercial real estate needs.
 To learn more, visit www.naiglobal.com.