F
ind the perfect property for your specific needs
Whether you are looking for a campground, RV park, or glamping retreat, our team at NAI Glickman Kovago & Jacobs has the expertise to find the perfect property for your specific needs. With our deep knowledge of the market, we can identify critical aspects of a site that affects both cost and value, whether you're looking to buy, lease, or sell. Our goal is to simplify the process for you and ensure your expectations are met and exceeded.
To provide you with the most efficient approach, we offer a range of alternatives that will help you understand the market and make the best choices available to you. We take into account both management and construction perspectives, assessing the real costs of a campground transaction, as they are not always obvious.
Delivering on expectations is our full-time focus, keeping you with minimal distractions throughout the process. We are well-versed in the regulatory environment specific to camppounds, RV parks, and glamping retreats, both local codes and state regulations, allowing us to advise you on how these may affect different aspects of your deal.
We help align your properties and your goals.
Expert Property Acquisition:

Our team prides itself on finding the perfect property for our clients, whether that be a campground, RV park, or glamping retreat that matches your specific needs. We identify critical site aspects that impact value, ensuring the deal is priced and equipped to exceed expectations. 

Next Stage Support:

Growth is a common goal in the campground industry, and we remain active players in the market even after your deal is closed. We continuously assess trends for campgrounds, RV parks, and glamping retreats, so when you need additional space for your expanding business, we'll be ready and available to assist you.
Trusted Negotiation:

Our local knowledge, industry connections, and team expertise allow us to negotiate transaction terms on behalf of our clients, minimizing surprises and ensuring a smooth process from start to finish.

Campground location:

Let us know your geographic parameters, and we can compile a list of suitable properties that meet your requirements. Each property offers unique assets, and we leverage our established relationships with vendors to ensure that the site matches your specific requirements, whether that involves infrastructure improvements, landscaping, or the addition of recreational amenities. 
NAI Glickman Kovago & Jacobs – Outdoor Hospitality
NAI Glickman Kovago & Jacobs is a part of NAI Global, an extensive global brokerage network with leading national outdoor hospitality experiences. We are a network commercial real estate experts assisting clients in the sale and purchase of campgrounds, RV parks, and glamping retreats across the United States.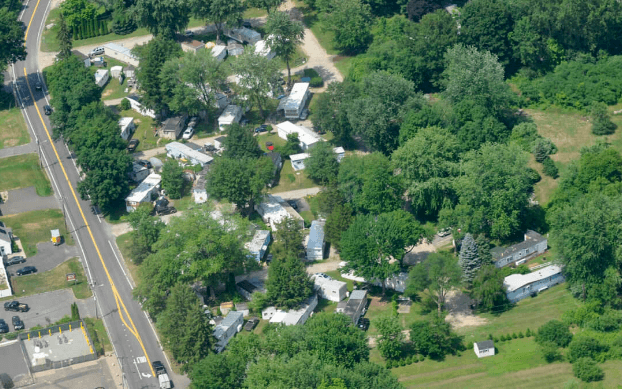 About
Our Approach
At NAI Glickman Kovago & Jacobs, we pride ourselves on being more than just your brokers. We become invaluable members of our clients' teams, offering comprehensive support throughout the entire property lifecycle. From property valuation and analysis to acquisition and disposition services, debt placement, and advisory services, we are dedicated to ensuring our clients success.
Why Us?
When it comes to the campground sector, our industry contacts and vast brokerage network set us apart. We leverage these invaluable resources along with our energetic and proactive approach to consistently deliver superior results for our clients. With NAI Glickman Kovago & Jacobs, you can trust that your campground investment is in the hands of a team that truly understands the industry.
Let's get started.
Contact us to learn how your business can benefit from our full-service commercial real estate team's full attention.