Ask anyone in Worcester to name the area's leading commercial real estate company — you'll hear some version of the NAI Glickman Kovago & Jacobs name.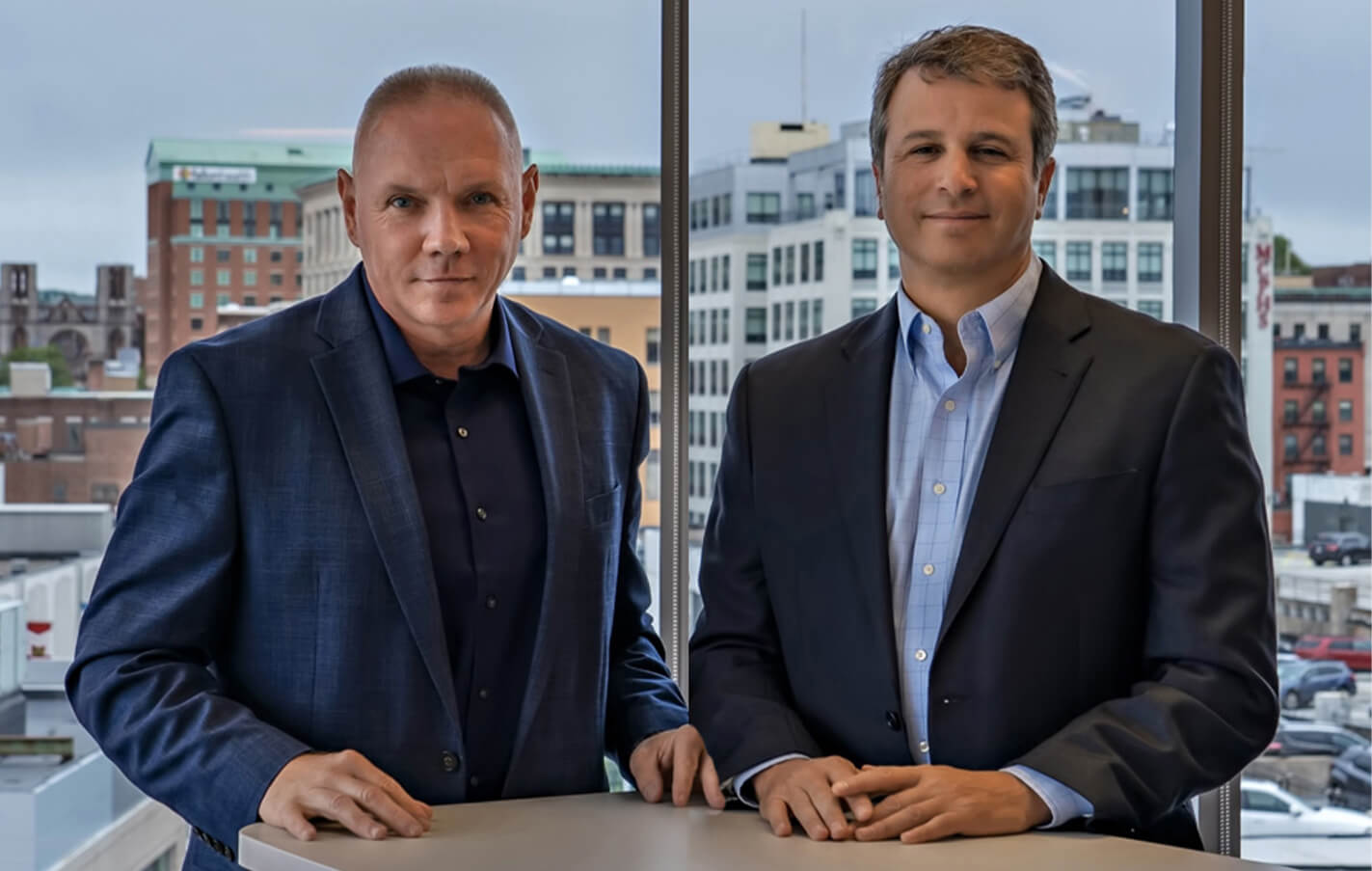 L-R: Michael Jacobs, James Glickman
About NAI Glickman Kovago & Jacobs
We're known for our professional service, our local roots, our deep experience in this market, and our commitment to our community. With staff expertise in commercial brokerage, construction and property management, we leverage our knowledge to supply a full range of commercial real estate services, a unique combination in this area. We consider ourselves advisors to our clients, ready to offer our analysis and counsel on real estate asset management and investment issues well beyond purchases and sales. We think you will find us accessible and responsive.
| | |
| --- | --- |
| 1990 | Jim Glickman opened Glickman Real Estate, Inc. |
| 1999 | With Peter Kovago, created Glickman Kovago Company Inc. |
| 2007 | Michael Jacobs joined as a partner forming Glickman Kovago & Company. |
| 2011 | Developed in-house construction team. |
| 2015 | Joined NAI Global becoming NAI Glickman Kovago & Jacobs. |
Our History
We began operations in 1990 when Jim Glickman opened Glickman Real Estate, Inc. on Worcester's Dix Street. In 1999, he joined forces with Peter Kovago, creating Glickman Kovago Company Inc. to serve an expanding list of commercial brokerage clients. The 2007 move to Harvard Street was a positive one, and that year Michael Jacobs joined the firm as a partner and the name again changed to Glickman Kovago & Company.
We expanded with the addition of an in-house construction team in 2011. When we joined NAI Global in 2015, our name changed again to NAI Glickman Kovago & Jacobs.
Our firm's growth continued, prompting our move to One Mercantile Street in 2017. We are excited to play a role in Worcester's downtown renaissance.
Community
Worcester is our home, and we want to give back to the city and its people in as many ways as we can. We've had a longstanding relationship with Friendly House, which provides family support services and afterschool programs for children. Through a building-wide holiday fundraiser and toy drive, we bring toys for distribution to Friendly House families, helping close to 2,000 children. Throughout the year, our employees serve on local boards, coach youth sports and serve the city's entrepreneurial ecosystem with their ideas and energy.
Global
While we are proud of our local expertise, we have reach far beyond Greater Worcester and Central Massachusetts. Joining NAI Global brought our firm into the single largest global network of owner-operated commercial real estate brokerage firms. Ours is one of more than 375 offices and our team members stand among some 6,700 brokers who are ready to market properties in Worcester to the world beyond New England.