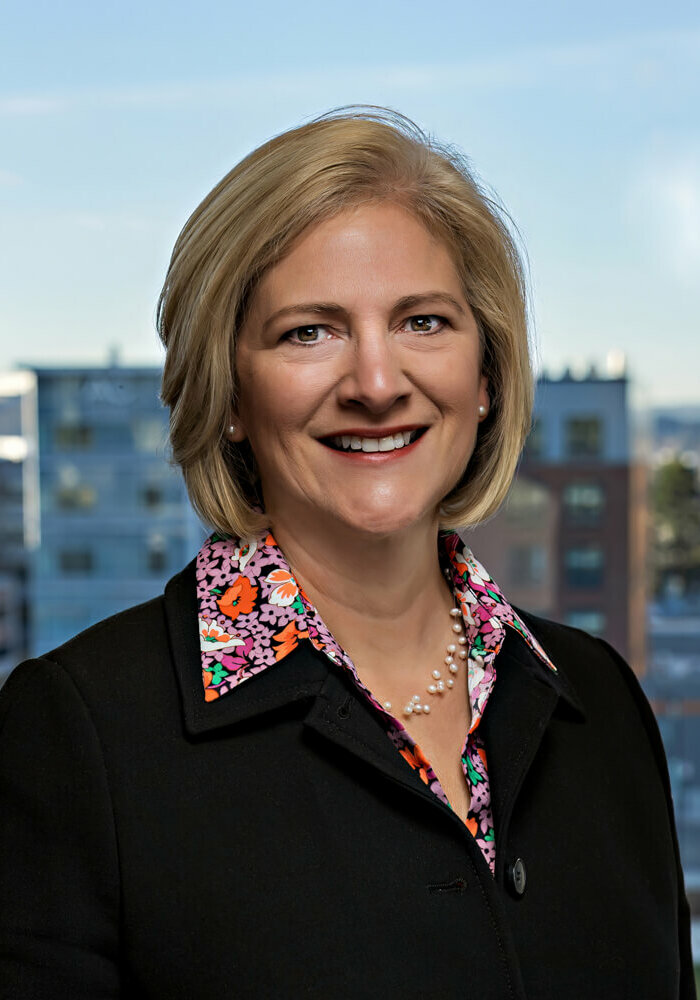 Carol Griffin, RPA, LEED Green Associate
Senior Property Manager

---
Worcester, MA (December 6, 2022) – NAI Glickman Kovago & Jacobs announced today that Carol Griffin joined the team as a Senior Property Manager with the firm.
Griffin will oversee the day-to-day property management functions to organize, implement and maintain retail and industrial properties throughout Massachusetts. Griffin will work closely to supervise and support building engineers, perform on-site inspections and evaluations, and spearhead client, tenant and third party vendor relations.
"NAI Glickman Kovago & Jacobs is a leader in the Worcester real estate market and I look forward to growing my relationships with our current clients and helping the ownership team to grow
the business. With extensive experience in property operations, troubleshooting building issues, capital planning, bidding and oversight, tenant and client relations and my financial background, I feel that I will be able to assist with the growth and success of the company," says Griffin.  
With over 32 years of professional experience focused in Massachusetts, Griffin has expertise in strategic property management including vendor contract bidding and procurement, financial reporting, budget preparation, construction and capital planning, and client and tenant relations. 
"We are excited to have Carol join the NAI Glickman Kovago & Jacobs team as a Senior Property Manager. She has upheld an exceptional reputation as an innovative and motivated property manager which complements the core values of our growing firm. The level of customer service and personal investment in managing her properties will allow us to amplify our brand here in Worcester," says Jim Glickman, Principal at Glickman Kovago & Jacobs.  
Griffin is a LEED Green Associate, Building Owners and Managers Association (BOMA) member, and holds an RPA Certification. She was recipient of the Boston Toby Award for Mid-size buildings in 2007, and Boston and Regional Toby Award for Historic Buildings in 2013/2014, which recognizes the best and brightest in property management, building operations and service in the commercial real estate industry.
---
About NAI Glickman Kovago & Jacobs
NAI Glickman Kovago & Jacobs is a leading, full-service commercial real estate brokerage and tenant representation company based in Worcester, MA. Our specialized office focuses on office, industrial, retail, investment, commercial, land and multi-family properties.
To learn more, visit www.glickmankovago.com.
 About NAI Global
NAI Global is the single largest, most powerful global network of owner-operated commercial real estate brokerage firms. NAI Global provides a full range of corporate real estate services, including brokerage and leasing, property and facilities management, real estate investment and capital market services, due diligence, global supply chain and logistics consulting and related advisory services. NAI Global Member firms, leaders in their local markets, are actively managed to work in unison and provide clients with exceptional solutions to their commercial real estate needs.
 To learn more, visit www.naiglobal.com.