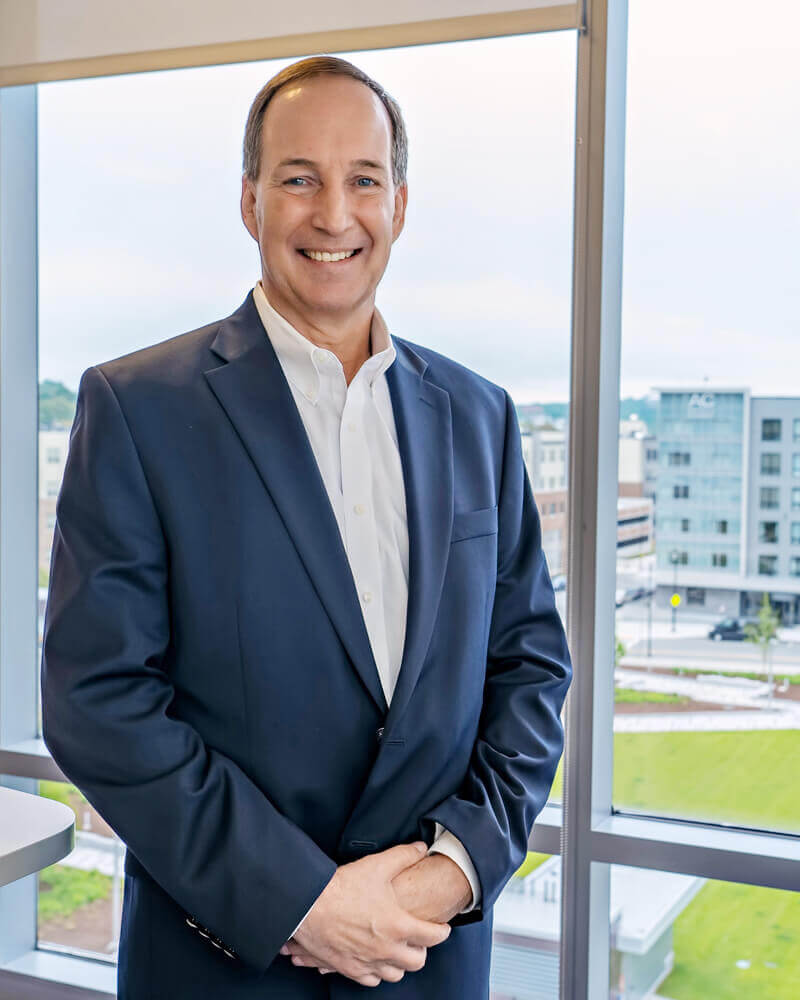 Specializing in multi-family properties
David Eldredge
Vice President
David Eldredge is a REALTOR® and vice president at NAI Glickman Kovago & Jacobs with more than 40 years of real estate experience. His primary focus is on multifamily buildings and property management. He bought his first two-family residence at age 19. By age 25, he owned more than 100 apartments and 25,000 square feet of commercial space, overseeing a full-time staff of 25. He spent more than 10 years in the financial services industry working with business owners and high net-worth families on their investment portfolios for growth, capital preservation and income. He is the founder of a strategic real estate investment company and two residential brokerage companies.
David attended Northeastern University's College of Engineering. He has given back to his local community by serving as past vice chairman for the Falmouth Economic Development and Industrial Corporation and as a former director of the Falmouth Chamber of Commerce.
David is married and has five children and six grandchildren. His interests include weight training, biking and hiking.
Affiliations
National Association of REALTORS®
Massachusetts Association of REALTORS®
Cape Cod and the Islands Association of REALTORS®